Home > Products > Rose Page > Noisette Roses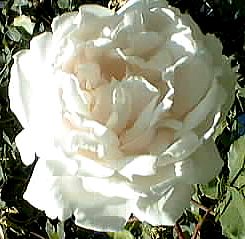 The Noisettes roses are old roses that appeared around the same time as the Portlands and Bourbons. 'Parson's Pink China' or 'Old Blush' was crossed with R. moschuta by John Chamney, a rice grower from Charleston SC. In return for the gift of the original plant of 'Parson's Pink' he passed on the seedlings to his neighbor Philippe Noisette who subsequently made further crosses and sent the resulting plants and seeds to his brother Louis in Paris, France. Louis recognized their virtues and named the first seedling 'Rosier de Philippe Noisette' which was later shortened to 'Noisette'. The group as a whole is noted for its beautiful reblooming rose flowers, tall rampant growth, good fragrance and petals having a silky texture. The original plant 'Champney's Pink Cluster' and a first generation seedling 'Blush Noisette' are still grown and are considered worthy for the rose garden.
David Austin in his book Shrub Roses and Climbing Roses says of this group: "Noisettes as a class include some of the most beautiful of all climbers. They have refinement and delicacy of appearance that would be hard to equal elsewhere."