Home > Products > Succulents > Aloe Page> Aloe Mite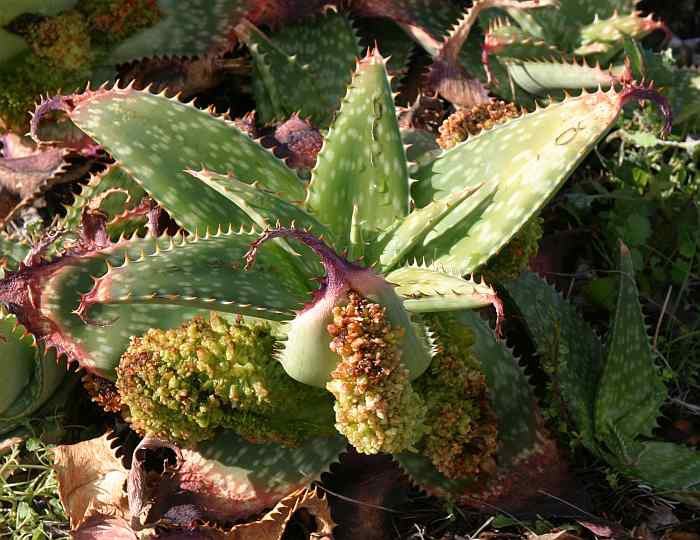 Severe damage to some aloes is caused by the aloe mite, also known aloe wart mite or aloe gall mite, a Eriophyid mite known as Aceria aloinis (Keifer) (syn Eriophyes aloinis Keifer). Eriophyid mites are very small mites and are only visible using a microscope. They are worm like with only two pairs of legs and are poor crawlers with their primary method of population spread being by wind. Identification of a Aloe mite infestation is nearly impossible until a plant's responding gall growth begins. These galls are caused by the mite injecting a chemical into plant tissues during feeding causing the plant tissues to grow abnormally. The resulting galls are a blister of spindle like fleshy projections found mainly on the topside of leaves but also occurring on the flower stems and buds. On Aloe these galls severely disfigure the plants and for this reason the name Aloe Cancer is sometimes used to describe these galls.

While some chemical treatments can be effective on Eriophyid mites, the damage caused by gall is irreversible. The best course of action is to remove and dispose gall infested part of the plant in a trash bag so not to spread the mite to other aloe plants in your garden.